1,000 Pinches Porcelain Bowl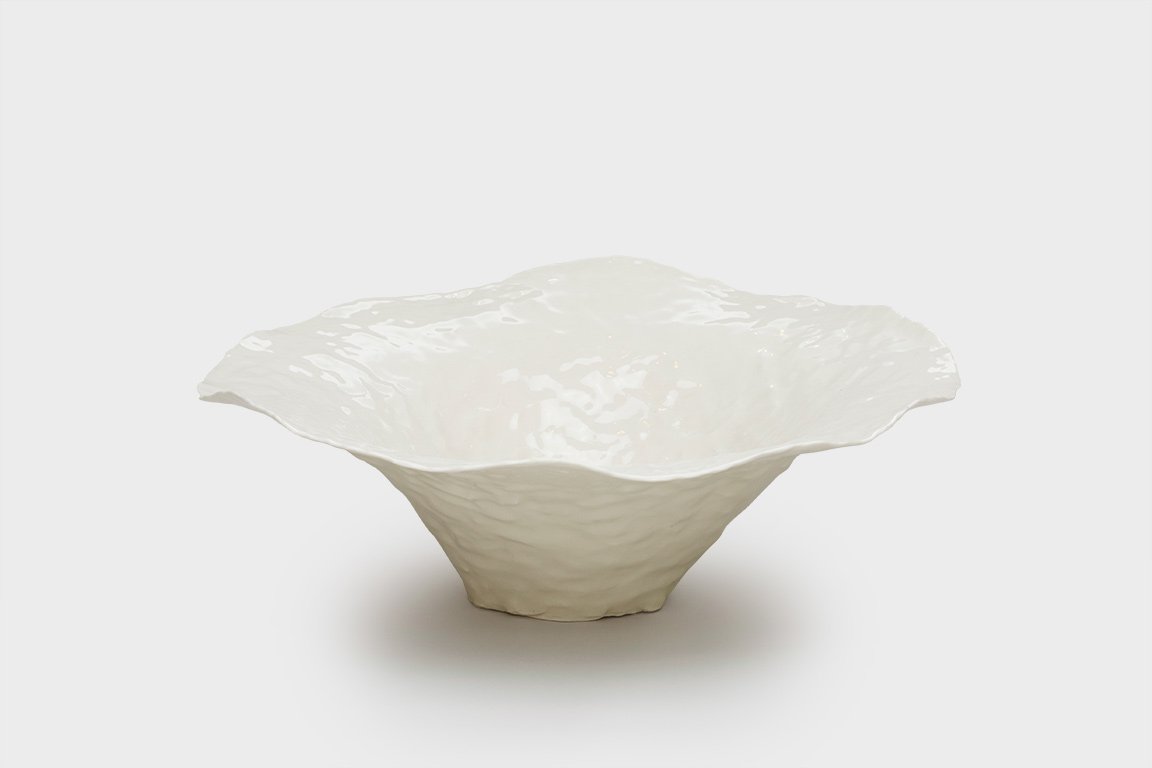 1,000 Pinches Porcelain Bowl
Each bowl is made by pinching the clay from the center all the way to the rim. All of our bowls are hand pinched as far as the porcelain will allow. The process of pinching the clay creates an organic, delicate form that is uniquely different in every piece. Porcelain hand pinched bowl. Clear glazed and fired to cone 6 (2232 degrees fahrenheit). Also available with hand painted 22 karat gold rim.
Dimensions: Approximately 6" high and 15"- 16" across
All my pieces hand made to order but I often have inventory. Reach out if you have any questions about shipping!